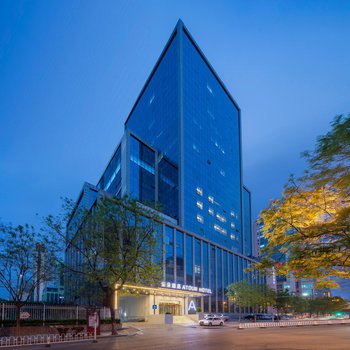 Opened in 2022, the Atour Hotel South Inner Ring, Taiyuan is a great accommodation choice in Taiyuan.
Boasting a convenient location, the hotel is just 4km from Taiyuan Railway Station and 13km from Taiyuan Wusu International Airport. Just a short walk from Nanneihuan Metro Station, traveling to most city destinations is a breeze. Guests will find Shanxisheng Tiyu Museum, BaoLi ShengHuo GuangChang just a short distance from the hotel.
At the end of a busy day, travelers can unwind and relax in the hotel or go out and enjoy the city. For those driving themselves, parking is provided on site.
According to our guests, this hotel provides a very high level of service. This hotel is a popular accommodation for guests traveling for business.